Kimberly of
KimberlyLuxe
here and being a girl on the go, I'm constantly looking for carry-on essentials that'll help me maximize the
benefits
of my travel beauty routine while minimizing the
process
of my travel beauty routine. And having a dry shampoo that actually works is definitely important as it keeps my hair cleansed without the hassles of water, excessive hair tools, product bottles, and faucets! Dry Shampoos save space in my suitcase and most importantly saves time on my busy travel schedule! In this beauty minute, we're going to take a look at some of the best Dry Shampoos at every budget!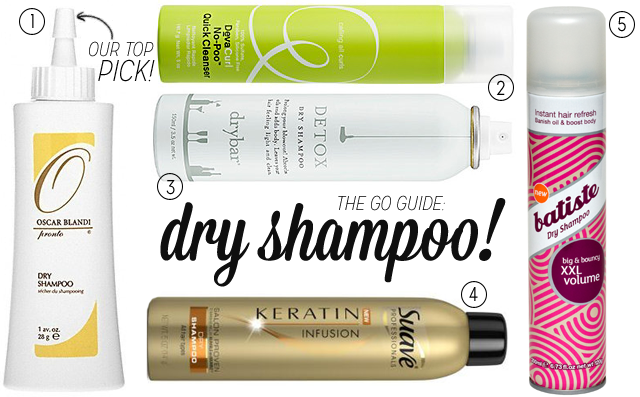 1
Have limp and weighed down hair that needs instant volume and body?! Number One on our list of favorite Dry Shampoos is the highly-praised
Oscar Blandi, Pronto Dry Shampoo
! Not only does a little bit of this product go a long way but the lemon scent is an added bonus that is sometimes hard to find in your every day dry shampoo! We love this stuff because of its ability to give instant volume and definition just after a few puffs and a few strokes of a brush. Definitely worth every penny! ($21)
2
Curly girls need love too!
DevaCurl's No-Poo Quick Cleanser
is a great curl refresher, that revives and cleanses undefined curls! ($20)
3
Drybar's Detox Dry Shampoo
is an easy-to-apply dry shampoo that leaves no residue behind while soaking up oily hair. ($20)
4
For the
budget
nista
Suave Professional's Keratin Infusion Dry Shampoo
packs the perfect punch as Keratin is known to help keep the hair follicle strong! ($4)
5
For the trendy girl who's constantly looking to switch things up,
Batiste's Dry Shampoo
line makes for a fun experience as their hair products come in different varieties, each fitting different styles and personality types! ($4-$9)
-post by kimberly